AVERMEDIA AVerCaster HD Duet Plus, F239+ video encoder
Pridať do obľúbených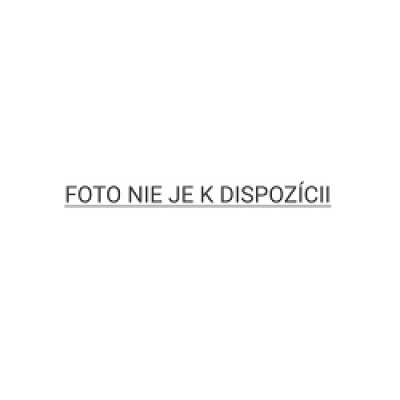 Popis
Parametre
Strážny pes
AVerCaster HD Duet Plus F239+, a dual channel video encoder allowing two independent Full HD video streams to be broadcast or recorded at the same time. The F239+ is a broadcast video encoder that takes one or two HDMI or component video sources up to 1920 x 1080 Full HD resolution and can encode two independent video streams of similar or varying bitrates for broadcast or recording. With its powerful dual H.264 High-Profile codecs, it allows live Full HD Video to be simultaneously broadcast and recorded at higher quality for VoD playback, Multicasting and support for popular streaming services providers as well as Facebook Live allows live video from the F239+ to be broadcast to a virtually unlimited number of viewers.
Intuitive Web UI
Its intuitive Web UI, allows for a short learning curve and effortless operation. With customizable setup this web UI makes for a more flexible and easy management, providing a very efficient and frustration-free professional setup of the F239+ from any web browser within the same network regardless of the client device.
Highly Compatible with Content Delivery Network (CDN) Services
To broadcast video content to a global audience, The F239+ has strong integration with CDN services including: Facebook Live, Wowza, CDNvideo, YouTube, Twitch, Ustream and more.
Benefits from AVerCaster HD Duet Plus F239+
Powerful in performance, small in size the F239+ is ready to contribute to countless On LAN and Internet video streaming applications. Attract and astonish the audience with amazing, crystal clear 1080p full HD video content. The F239+ is a professional grade encoder without the price burden, lowering the overall cost when deploying and application and it is all managed through a user friendly management interface to speed up set up process.
Mass Customization
AVerMedia provides total and extremely comprehensive customization services. From CDN integration, to specific API development and even proprietary protocol design AVerMedia can help fulfill many unique requirements from a wide variety of applications.
Specification
Input Signals

HDMI × 2

Component with RCA L/R audio x 2

Input Video Format

Auto-detected
NTSC, PAL, 720p50/60, 1080i50/60, 1080p25/30/50/60

Encoding Video Format

H.264 High/Main/Baseline profile

Resolution 320 x 240~1920 x 1080
Frame rate 25, 30, 50, 60
Bit rate 200Kbps~15Mbps

Encoding Audio Format

AAC-LC mono/stereo
Bit rate 64~512Kbps

Streaming protocols

RTP unicast/multicast
UDP unicast/multicast
TCP unicast
RTMP publish

Streaming & Recording

Duet mode: 2 streams encoders with independent audio/video input, encode settings and streaming protocol.

Splitter mode: Stream the same audio/video content to different target networks with independent encode settings and streaming protocols.

Record mode: Simultaneous streaming and recording from the same video/ audio source.

Recording to network mapped drive from NAS and Windows shared folders.

Operating Environment

Temperature: 0 to +50°C/+32 to +122°F

Humidity: 0 to 80% RHNC

Storage Environment

Temperature: -30 to +65°C/-22 to +149°F

Humidity: 0 to 90% RHNC

Power

12V/1.5A: 18W Maximum

Weight

900g

Dimensions (mm)

230(L) × 124(W) × 42(H)

Administration

Web UI supporting IE, Firefox, Chrome browser
HTTP+XML API for integration and remote control

Supported Clients & Software

VLC Media Player for Windows, Linux, or Mac

mPlayer for Linux

IP STB supporting multicasting MPEG-2 SPTS streaming

AVerMedia CMS & AVerReceiver

AVerCaster Player

Wowza

Adobe Media Server
.
Druh zariadenia:
Strihová karta
Ďalšie parametre:
Nahrávanie z ext. zdrojov
Aktuálna cena produktu je
865
EUR  s dph