Club3D Dokovací stanice USB 3.1 Ultra Smart (HDMI/DVI-D/VGA/Ethernet/5x USB 3.1/Mic/Headphone)
Pridať do obľúbených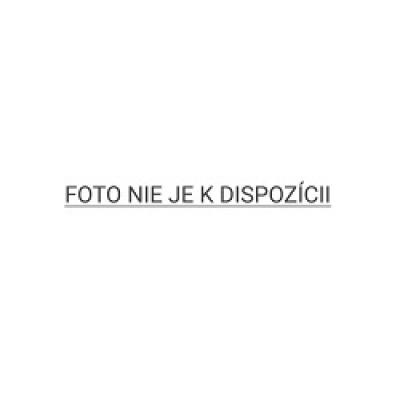 Popis
Parametre
Strážny pes
Ultra Smart Docking Station
CSV-3242HDA The Club 3D USB 3.1 Gen 1 Ultra Smart Docking station is the best solution for expanding the connectivity ports on your Laptop or Ultrabook, allowing it to be used as a traditional Desktop PC. The USB 3.1 Gen 1 interface supports up to 5 Gbps bandwidth, which enables you to enjoy super speed data transmission between your favorite USB peripherals and allows for two external monitors one via HDMI™ and one via DVI-D or VGA, a wired network connection as well as audio and microphone outputs. All it needs is a free USB 3.1 Gen 1 port on your Laptop or Ultrabook to connect to the Ultra Smart Docking station via a single USB cable.
Connections:
From the single USB 3.1 Gen 1 uplink the Club 3D Ultra Smart docking Station offers a complete range of output connections: 5 x USB 3.1 Gen 1, Card-reader for (Micro) SD, Gigabit Ethernet port, DVI-D or VGA and HDMI™ ports, Audio and Microphone.
Design:
The Club3D Ultra Smart Docking Station has a convenient and slim Bar Design. The sturdy, brushed aluminium casing makes it crush resistant, high temperature resistant and gives it a premium look and feel. The compact design makes it easy to transport and to place on your desk. The rubber bands keep it in place when you position your device on it.
TECHNICAL SPECIFICATIONS
Product Name
Club 3D Ultra Smart Docking Station
Product Series
SenseVision
Item Code
CSV-3242HDA
EAN
8719214470029
UPC Code
841615100118
Interface
USB 3.1 Gen 1
Voltage
Operating power: 14.43W
Suspend mode: 1.95W
Output Configuration
USB 3.1 Gen 1 to HDMI / DVI or VGA / USB 3.1 Gen 1 x5 / RJ 45 Ethernet / 3.5mm Audio jack / 3.5mm Microphone jack
Package Contents
Club 3D Ultra Smart Docking Station
CD driver
USB Cable (1m)
Power Adapter
Compatible with
USB 3.1 Gen 1 specification
Features
DisplayLink DL-3900 chip inside
(Micro) SD card reader
Power button
Support
HDMI
DVI-D or VGA
Audio 2.1 channel
Microphone
Gigabit Ethernet
Supports resolutions up to

For Single Screen Setup: 2048x1152p (or 1920x1200p) @60Hz
For Dual Screen Setup: 2 x 2048x1152p (or 1920x1200p) @60Hz
Miminum Requirements
CPU: Dual Core Intel or AMD CPU, 2GHz or higher
GPU: Intel integrated graphics, AMD or Nvidia
RAM: 2GB or above
USB port: 3.1 Gen 1
30MB of available disk space
Supported Operating Systems
WIN 10 / 8.1
.
Typ príslušenstva:
Dokovacie stanice a replikátory
Aktuálna cena produktu je
155
EUR  s dph