Cooler Master case COSMOS INFINITY 30TH ANNIVERSARY EDITION CPT, PSU a vodní chlazení, průhledná bočnice, černá
Pridať do obľúbených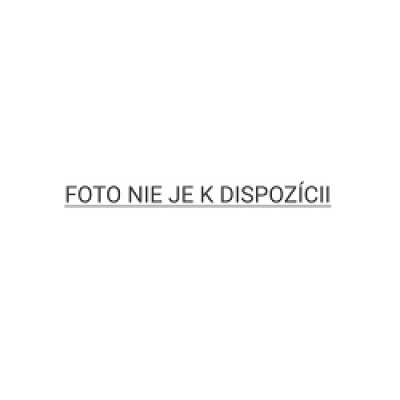 Popis
Parametre
Strážny pes
COSMOS INFINITY 30TH ANNIVERSARY EDITION CPT KITS
The COSMOS series is known for pushing the limits of Cooler Master's case technology. The freedom in layout organization and the support for unique graphics card mounting make custom building accessible as soon as the COSMOS INFINITY is unboxed.
The idea is to inspire growth in builders across all levels since the chassis is only as complex as builders need it to be, there will always be room to creatively experiment. If modders decide to take customization even further, the COSMOS frame allows for sandbox level versatility. The COSMOS INFINITY keeps Raising the Bar(s) on custom PC's by inspiring builders to escape from the "standard".
A Cooler Master Classic with a twist - A fully remastered limited edition C700M with a unique color scheme matching Cooler Master's Iconic colors. The case comes with a limited edition number badge and a fully redesigned motherboard tray and Aluminum Armour.
Graphics Card Mounting with Riser Cable - The graphics card bracket can be mounted vertically or horizontally on either the PSU midplate or on the M. Port. The bracket can also be rotated from 0 to 90 degrees. Also included is a premium 400mm riser cable for the convenience of being able to connect a vertically mounted graphics card to the motherboard.
ARGB Lighting - Two parallel strips of addressable RGB lighting run continuously from the top panel to the front panel, with ambient ARGB lighting on the bottom that reflects against the aluminum bars.
Versatile Liquid Cooling Support - A flat radiator bracket design offers more versatility for liquid cooling with the ability to be mounted on the top, front, or bottom of the frame. The two included brackets can each support a 420mm radiator, with the ability to mount fans and a radiator on either side of the bracket.
Aluminum Panels & Chameleon Handles bar - Brushed aluminum spans the top panel and front panel, with cast aluminum with limited edition Chameleon Handles bar featuring the iconic Cooler Master colors and providing both protection & support for carrying the case.
Curved Tempered Glass Side Panel - Two panoramic tempered glass side panel both left and right, with two curved edges, offer a wide view of the system build.
Rich Connectivity - The advanced I/O panel comes with a 4 Pole headphone jack, USB 3.1 (Gen 2) Type C port, four additional USB 3.0 ports, PWM fan speed button, and an addressable RGB control button.
TECHNICAL SPECIFICATIONS
Product Name
COSMOS INFINITY 30th Anniversary Edition CPT kits
Product Number (C+P+T)
MCC-C700M-KHNN-SL1
30th CASE
COSMOS INFINITY 30th anniversary Edition
Available Color
Black & copper
Material
Body - Steel
Side Panel - Curved Tempered Glass, Steel
Outlook - Aluminum, Plastic, Steel
Dimensions (L x W x H)
650 x 306 x 651mm / 25.6 x 12.0 x 25.6inch
Motherboard Support
Mini-ITX, Micro ATX, ATX, E-ATX(305x272mm/12"x10.7" )
Expansion Slots
8
Drive Bays
3.5" HDD - 2
2.5'' SSD - 3(Max.5)
I/O Panel
USB Ports - USB 3.1 Type-C x 1, USB 3.0 Type-A x 4
Audio - 1x 3pole (mic) & 1x 4pole (Mic+Headphone)
Fans/Lighting - Fan Speed Control Button, ARGB Control Button
Pre-installed Fan(s)
Front - 3x 120mm 30th anniversary MOBIUS ARGB fan
Rear - 1x 120mm 30th anniversary MOBIUS ARGB fan
Fan Support
Top - 120/140mm fan x 3
Front - 120/140mm fan x 3
Rear - 120/140mm fan x 1
Radiator Support
Top - 120mm, 140mm, 240mm, 280mm,360mm, 420mm (70mm thickness clearance with conventional layout)
Front - 120mm, 140mm, 240mm, 280mm, 360mm, 420mm (64mm thickness clearance with conventional layout)
Rear - 120mm
Clearances
CPU Cooler - 198mm
Graphics Card - 490mm
Accessories
400mm PCI-E 4.0 x16 Riser Cable (Compatible only with PCI Express 4.0 Gen 3 and below)
30th PSU
v1300 Platinum 30th anniversary Edition
30th Thermal
PL360 Flux 30th anniversary Edition
.
Prevedenie skrine:
Mini ITX
Počet pozícií 3.5" (HDD):
2
Počet interných pozícií 2.5":
3
Vybavenie PC skrinky:
Priehľadná bočnice
Vybavenie PC skrinky:
Predný Audio panel
Vybavenie PC skrinky:
Predný USB panel
Aktuálna cena produktu je
1475
EUR  s dph